Final Touch is currently expanding its operations in New Zealand and Australia.
If you have an attention to detail and are passionate about being in business for yourself contact us to learn more or to receive a copy of our free introductory brochure.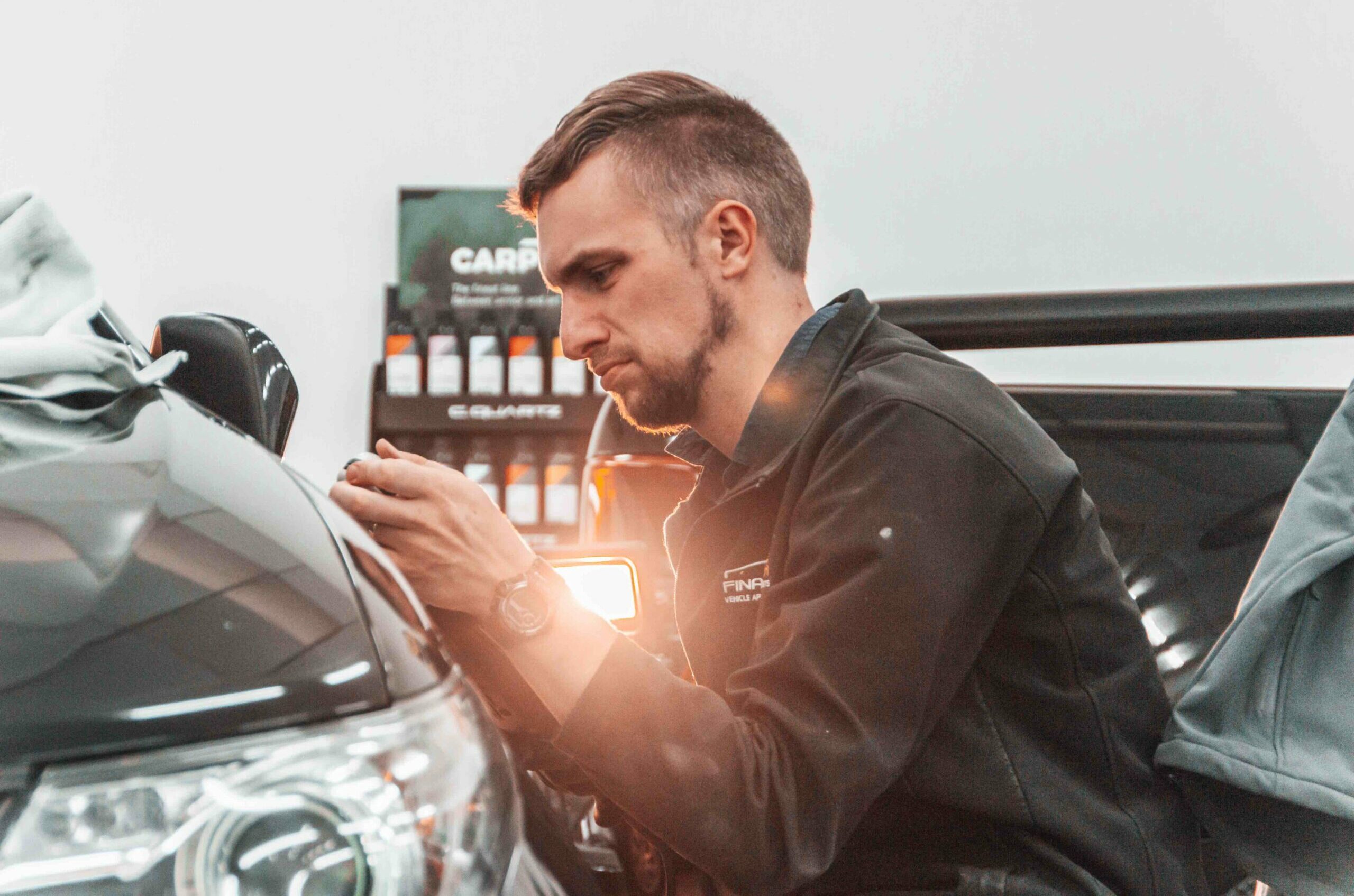 Frequently Asked Questions
Where did it all start?
A little over 25 years ago, Auckland, New Zealand, set the stage in starting the vision and goal of helping individuals take control of their own destiny and to have choices leading to a more prosperous life. We are pleased to say that through Final Touch we have been able to offer individuals an exciting opportunity to design a lifestyle and to have job satisfaction. And we haven't stopped there- we are continually looking for ways to add value for our licensees and their customers.
We are continuing to grow the presence and value of the brand and our goal is to continue to grow our New Zealand and Australian regions.
What does a licensee get from Final Touch?
Final Touch Licensees enjoy exclusive access to the specialised SmartChip® products, as well as equipment, training, sales and marketing material and with ongoing support. The licensing opportunity also opens you up to a network of highly skilled and experienced Final Touch Technicians and Strategic Partner Suppliers from around the world. All of whom are passionate about cars, working together to create the ultimate results. Our licensed technicians are recognised service providers in automotive paint repair, paint restoration, polishing techniques, and paint protection applications. Servicing all the key dealer brands and private motorists every day and around the world.
Who are your customers?
Final Touch SMART repair systems offer you the ability to maintain private motorists vehicles in as-new condition for a fraction of the cost of a complete re- spray. In addition with the added benefits of being environmentally friendly, maintaining resale value, and protecting the original factory paint finish.
Final Touch SMART repairs provide commercial dealerships and professional detailers with a service that delivers high-perceived value by maintaining the vehicle's original paint and vehicle appearance at a relatively low price; Lowering reconditioning costs, enhancing customer loyalty, and driving new revenue channels.
Vehicle managers and insurers are also increasingly recognising the benefits of smart paint repairs and are actively seeking licensed repairers who can offer quality smart paint repairs.
What competition is there?
There are competitors in the SMART Paint Repair sector. However, only Final Touch offers the SmartChip® 'spray and wipe' paint repair solution.
Moreover, the remarkable thing about the Smart Chip Paint Repair Technology system is the technology that allows such effective results with a relatively simple process.
Our SmartChip® spray and wipe system achieves remarkable results even on quite heavily chipped paintwork. The ability to effectively spray and wipe stone chip and damaged paint repairs with the exclusive and patented Formula F184 sets us apart and enables us to repair any vehicle colour, including metallic and pearlescent, whilst at the same time acting as a polish to enhance the gloss and finish of the existing paintwork.
This is our unique selling point and when we combine this with our complete system we add value to our customers like no one else can. Our high quality repair process by licensed operators using specialist equipment gives them the opportunity to generate high- profit revenue for themselves.
After a Final Touch service the car can look as good as new; at a fraction of the time and cost of a re-spray. Our services are also seen as complementary to paint and panel repairers.
What training is there?
FINAL TOUCH Training Modules provide a complete training package for all new licensed technicians. This professional training package for technicians is a focused one-on-one training program lasting up to 10 days and covering all aspects of the Final Touch System.
Full technical system training includes from preparation and polishing through to SmartChip® stone chip repair techniques, spraying, colour matching, basic blending techniques (door sills, edges etc.), effective pencil touching as well as correct cut and polish techniques, scratch removal, wet sanding, clay bar, swirl free polishing, and paint protection applications.
With our professional Final Touch training package, the technician quickly becomes proficient in colour mixing and application, leading to certification in the System Modules. Training covers theory and time spent working alongside the trainee in a practical setting. Fine tuning the techniques, building up a colour library of most commonly used colours, and allowing the technician the opportunity to understand work flow. The benefits of the system immediately become apparent in order to promote it to your customers.
What costs are involved?
The total cost of the Final Touch License may vary depending on any existing development within the region. The cost of a suitable vehicle is additional to enable flexibility in the financial model for the Licensed Operator (e.g. lease vs ownership). Assistance with vehicle setup, sign writing, stock, plant and equipment is all included in the initial license fee. Preferably the Licensed Operator must be financially capable of an outright purchase. However, financing options are available specific to Final Touch Operators- please contact us for further details.
The Final Touch Paint Repair Technology System is a 'flat- fee' licence meaning that the operator is not penalised for choosing to work harder. Ongoing costs are low compared to other business models allowing a healthy profit margin.
More information and cost breakdowns are available on request and once you have gone through our application process.
Thank you SO much!
Used Final Touch for the first time last week. I wish I knew about these guys years ago. My car's finish now looks pretty close to new – and it's 20 years old. I am thrilled. Not only is the outcome looking fantastic, the customer service was spot on. Liam made everything easy.
Couldn't be happier with Darryl and the team!
Stopped in to get the stone chip touch up for my Suzuki Swift, well worth the price. Only regret was not getting it done sooner!
Current opportunities
We're looking for passionate operators to grow their own incredible businesses in the following regions.
Australia- expression of interest encouraged
To learn more or receive our introductory brochure please contact Managing Director, Jason Lowe