Repair not Replace- The very best in headlight restoration
Reverse the effects of aged, faded or yellowed headlights with our unique repair processes. Our repair system restores for years to come with a 2+ year lens coating system.

Restores faded, dull, UV damaged headlights at a fraction of the cost and to NZTA WOF standards.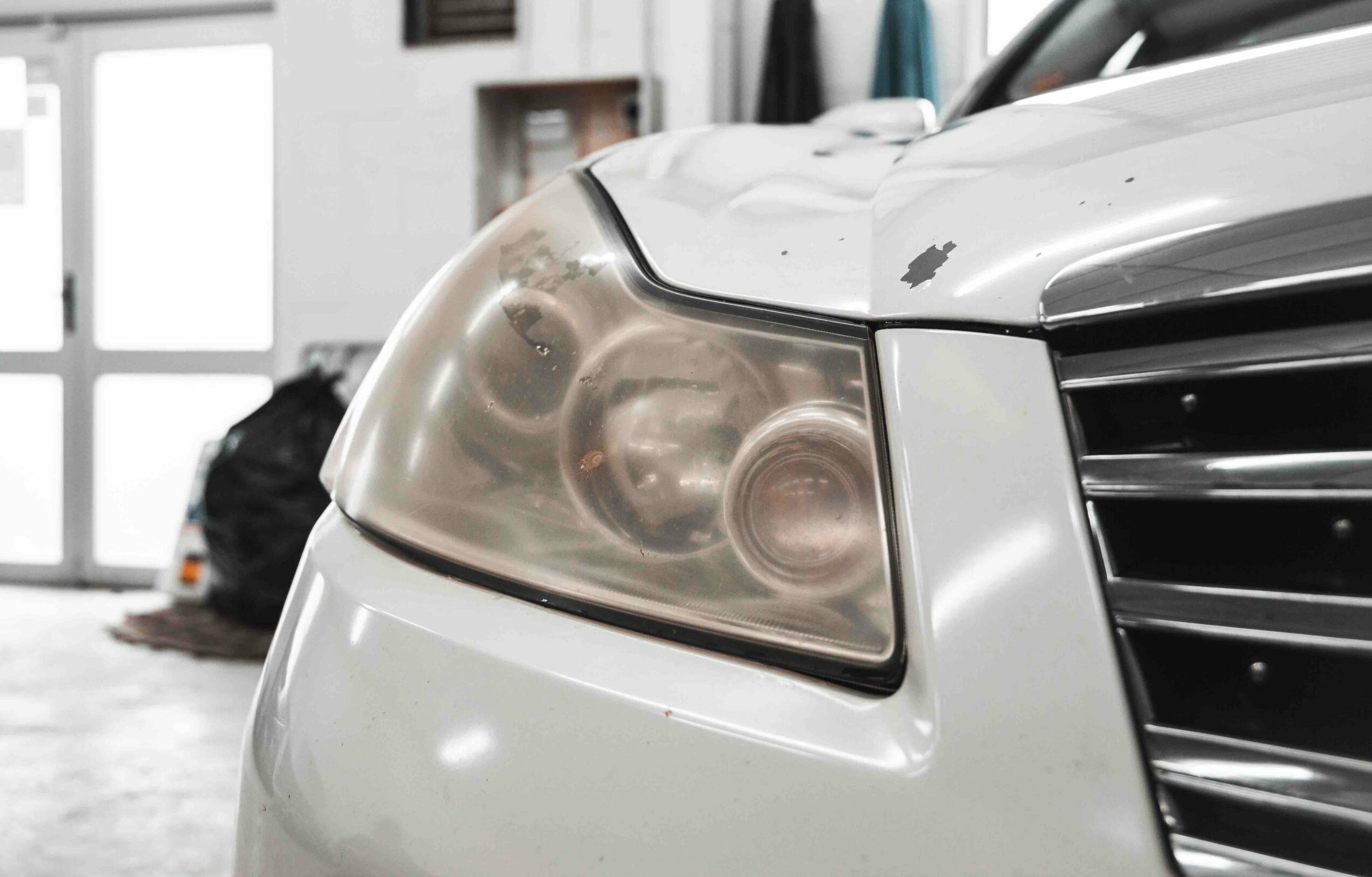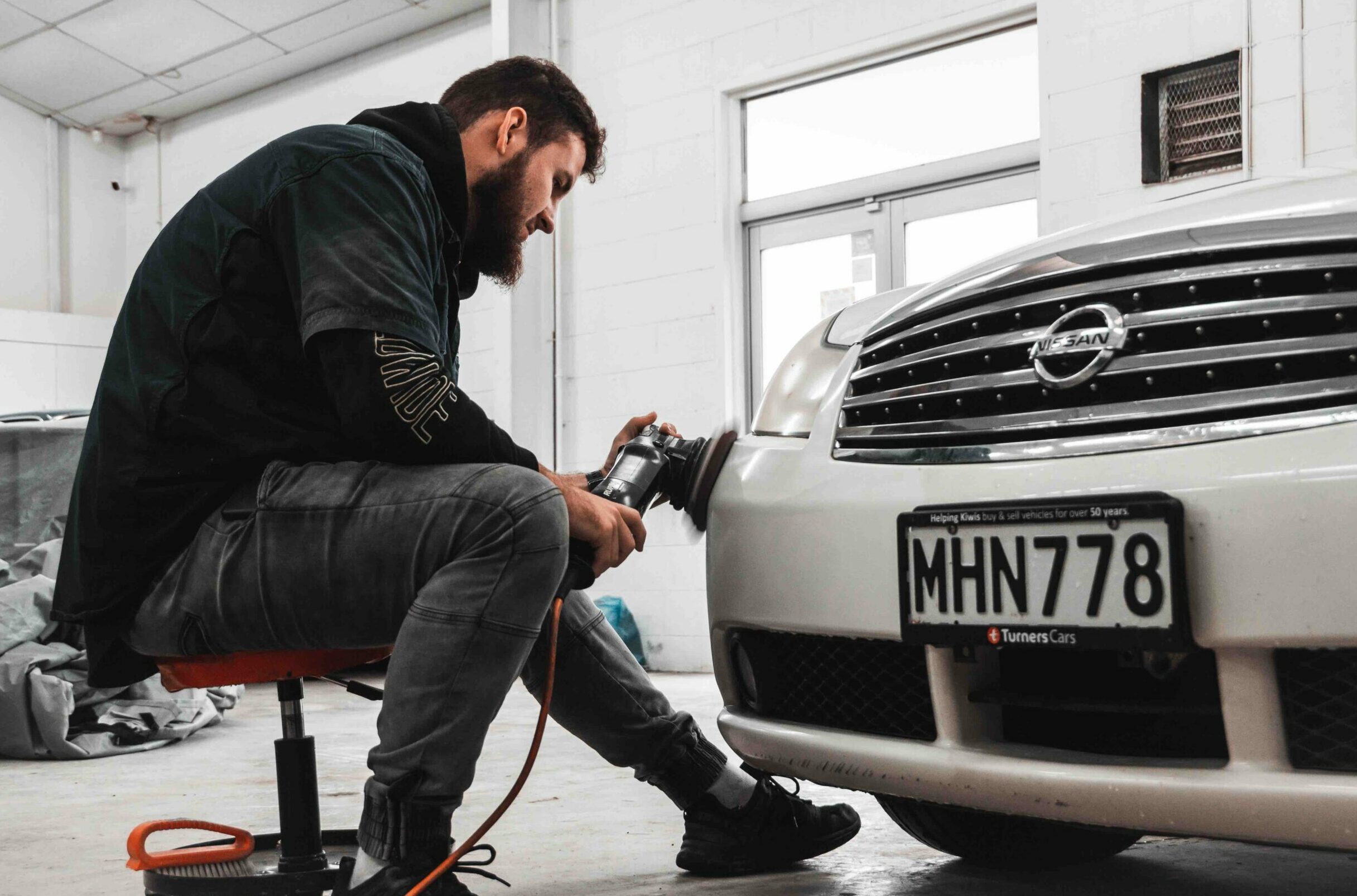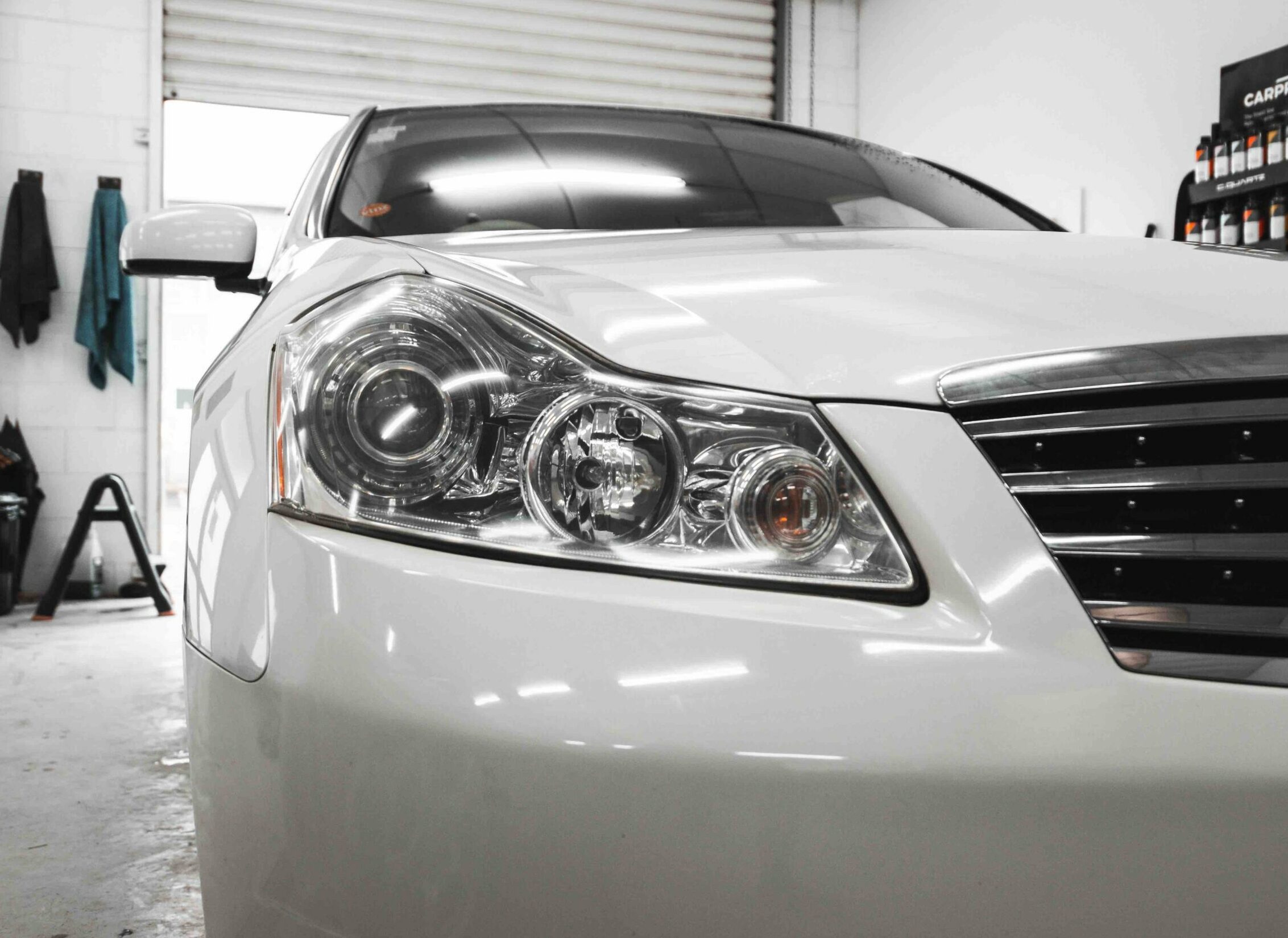 Step 1: Surface preparation
Step 2: Lens restoration
Step 3: Polish
First we remove UV damage, oxidation and yellowing from the headlight.
We implement our lens restoration processes to repair the headlight, restoring clarity to the polycarbonate.
The headlight is coated with a 2+ year coating to ensure a long lasting durable finish that will keep you safer for longer.
Just headlight repair
I just want it fixed
Headlight repair
$120 - $180Depending on car
Get Quote
Recommended Package: Silver Refresh
It's time to refresh my vehicle
SmartChip® stone chip repairs
Wash & surface decontamination
One Stage machine polish refresh
Interior clean & dressing
Leather clean & rejuvenation
High quality machine wax / sealant
$450 - $650 Depending on vehicle size
View Packages
Popular Add-ons
Customers who get a Headlight Repair also often get:
Talk to your local operator about how we can help you get it all sorted in one go.
Frequently Asked Questions
How long does it take? How long does it last?
30 to 60 minutes. 2-year operator warranty. This is a proper repair system, not just a quick buff or polish.
Can you come to my house/ work/ superyacht?
Yes we can. But bear in mind we always want the best for you and your car. We have fully equipped mobile vans so we can come out to you, but sometimes we need to work in a more controlled environment in a workshop or garage depending on the weather.
Why is your system better than just a quick polish?
A lot of people just polish the headlight lens, removing the oxidation and yellowing. Some people even recommend using toothpaste! This is not a long term solution as the headlight will quickly yellow again within a few weeks or months. Our system uses a proper chemical reaction with the polycarbonate itself to restore clarity in the lens and prevent oxidation from happening again.
Do you fix the inside of headlights as well?
No, we don't. But oxidation and yellowing is always on the outside of the lens, and not the inside.
Condensation on the other hand is on the inside of the headlight and usually requires replacing the whole headlight.
Thank you SO much!
Used Final Touch for the first time last week. I wish I knew about these guys years ago. My car's finish now looks pretty close to new – and it's 20 years old. I am thrilled. Not only is the outcome looking fantastic, the customer service was spot on. Liam made everything easy.
Couldn't be happier with Darryl and the team!
Stopped in to get the stone chip touch up for my Suzuki Swift, well worth the price. Only regret was not getting it done sooner!